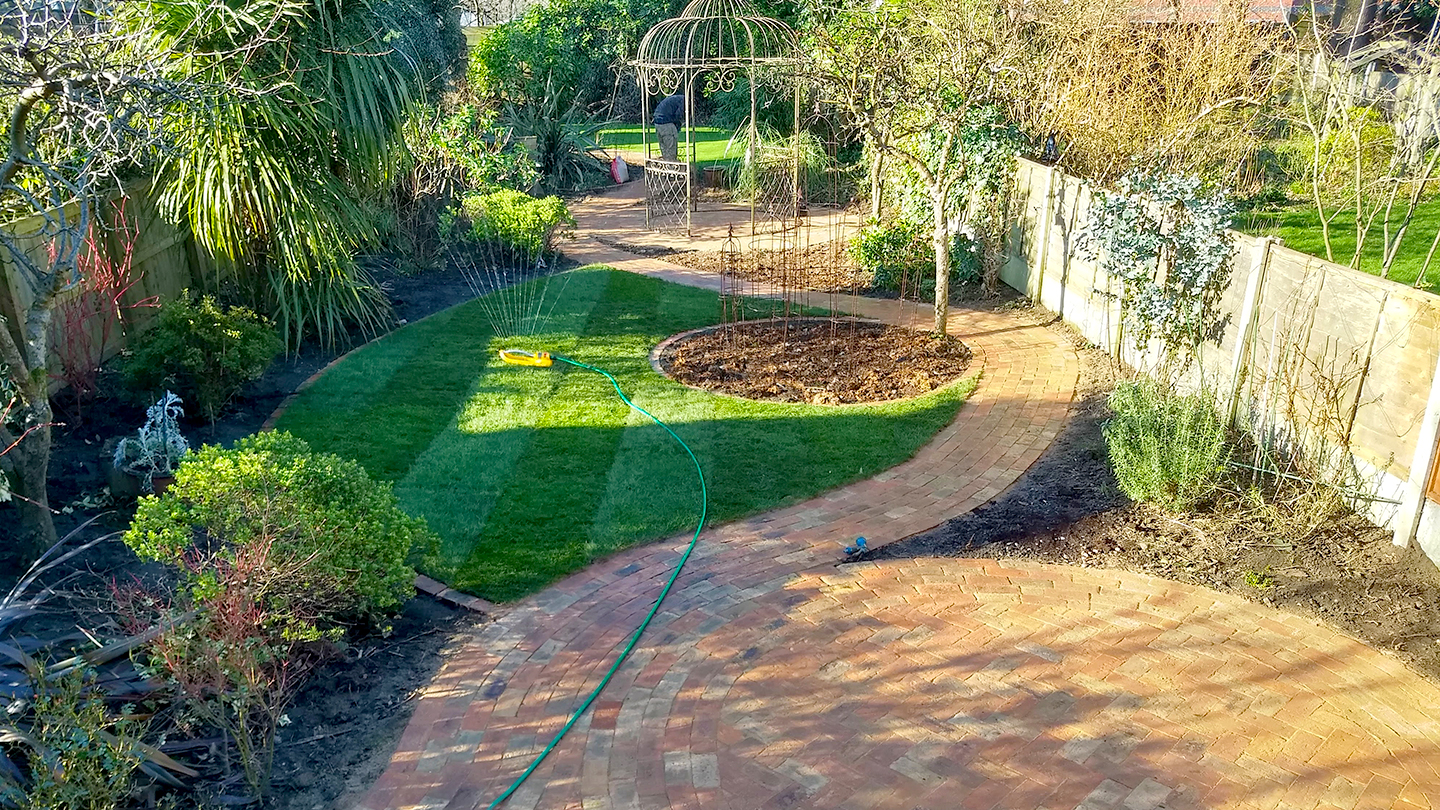 Multiple Circular Patios, Meandering Pathway and Turfing.
Paulette and Atul wanted circles, and circles is what they got!
Sooo much circular curvy goodness!
Our clients, Paulette and Atul wanted to start afresh with their garden. Paulette, an artist herself, wanted circles and brick paving. We dissuaded her from using reclaimed bricks because bricks are not designed for paving purposes and will eventually crumble with Manchester weather patterns. We sourced these brick effect clay pavers and worked together on this wonderful design. The end result is unique and mesmerizing.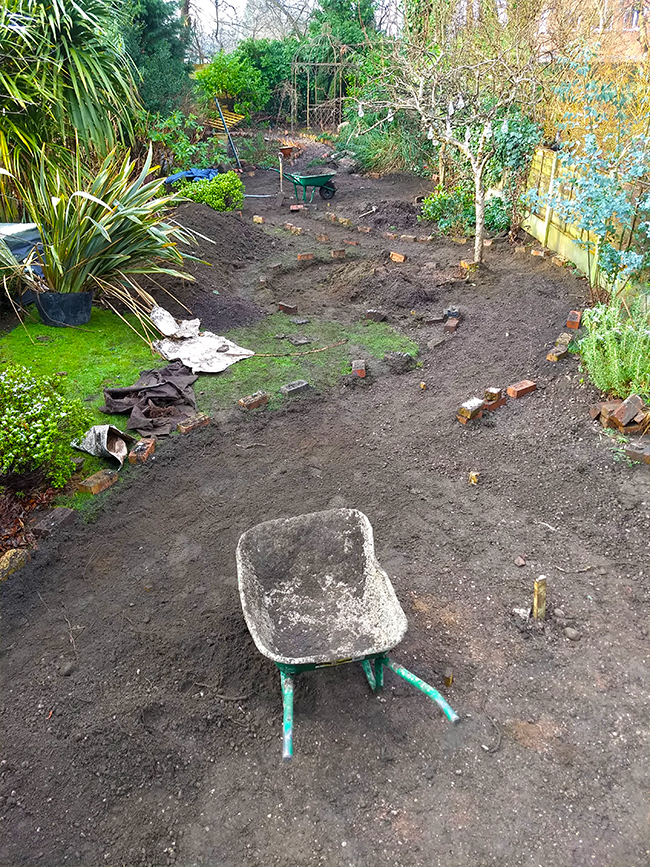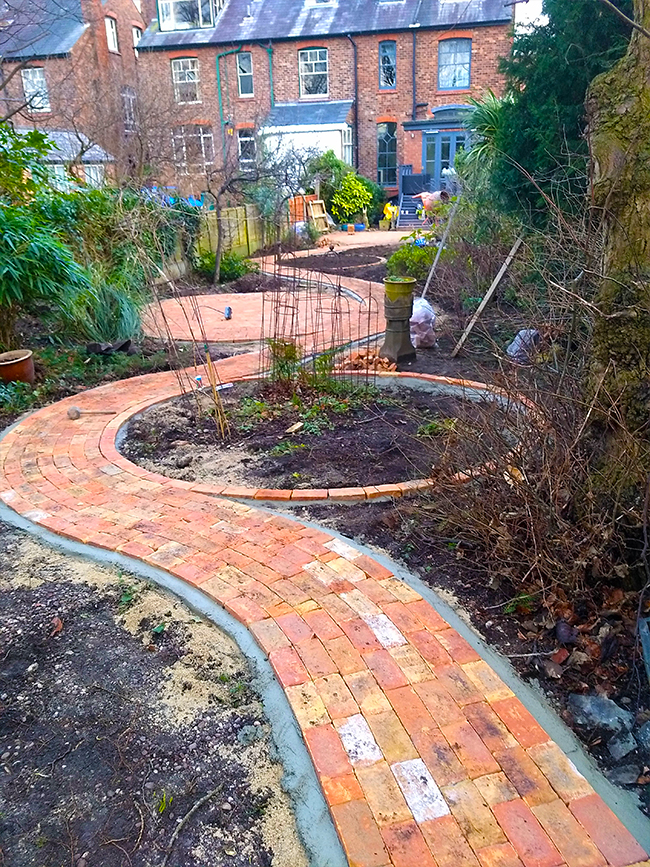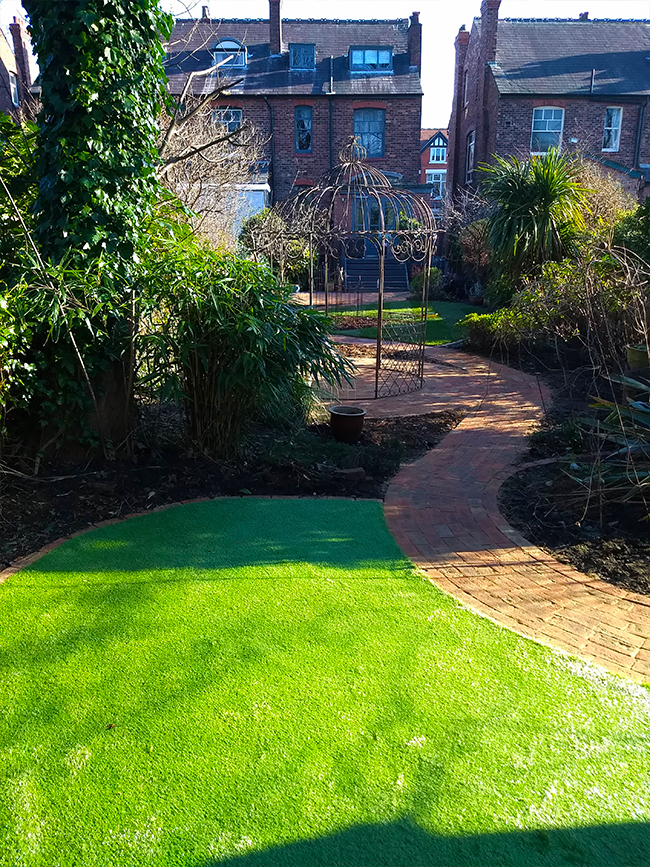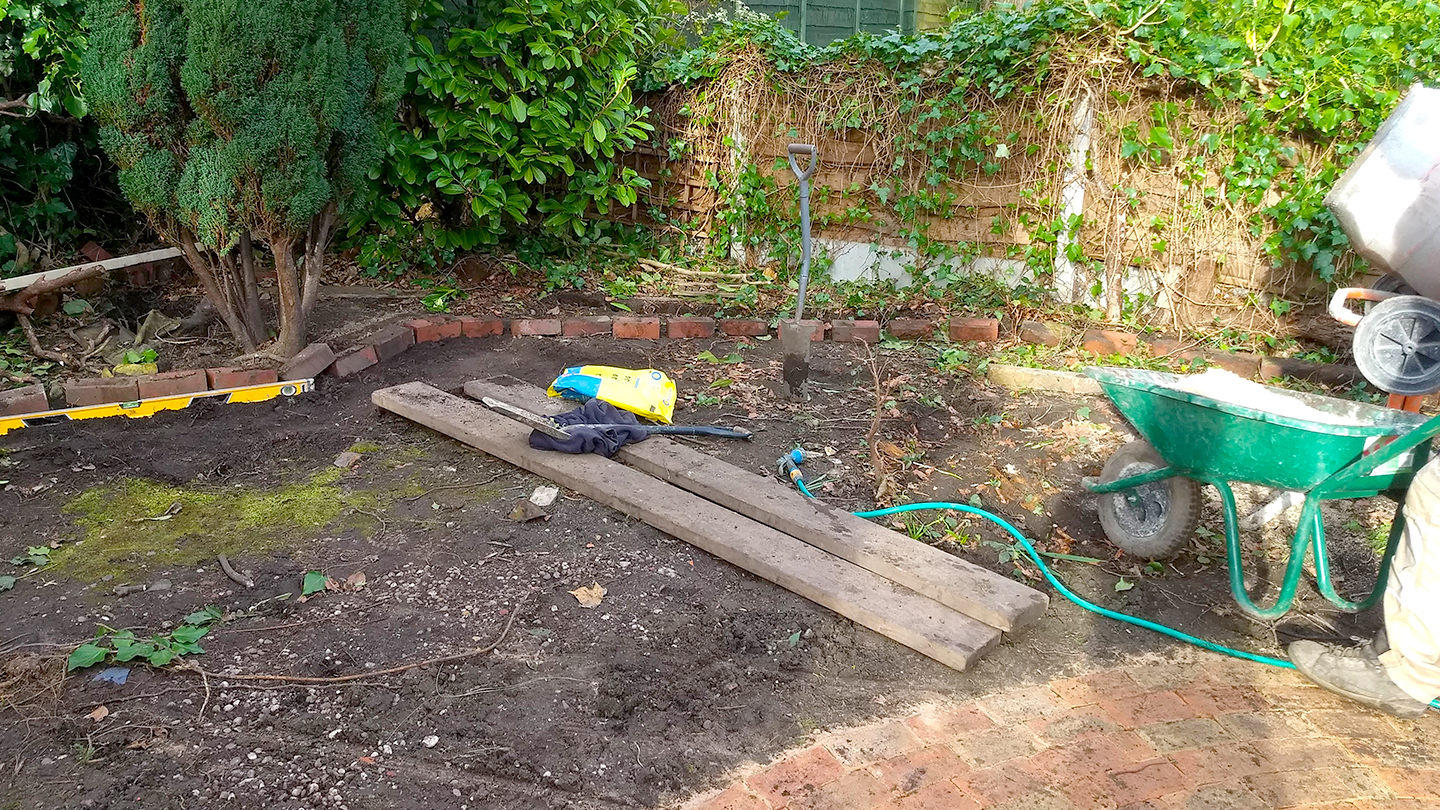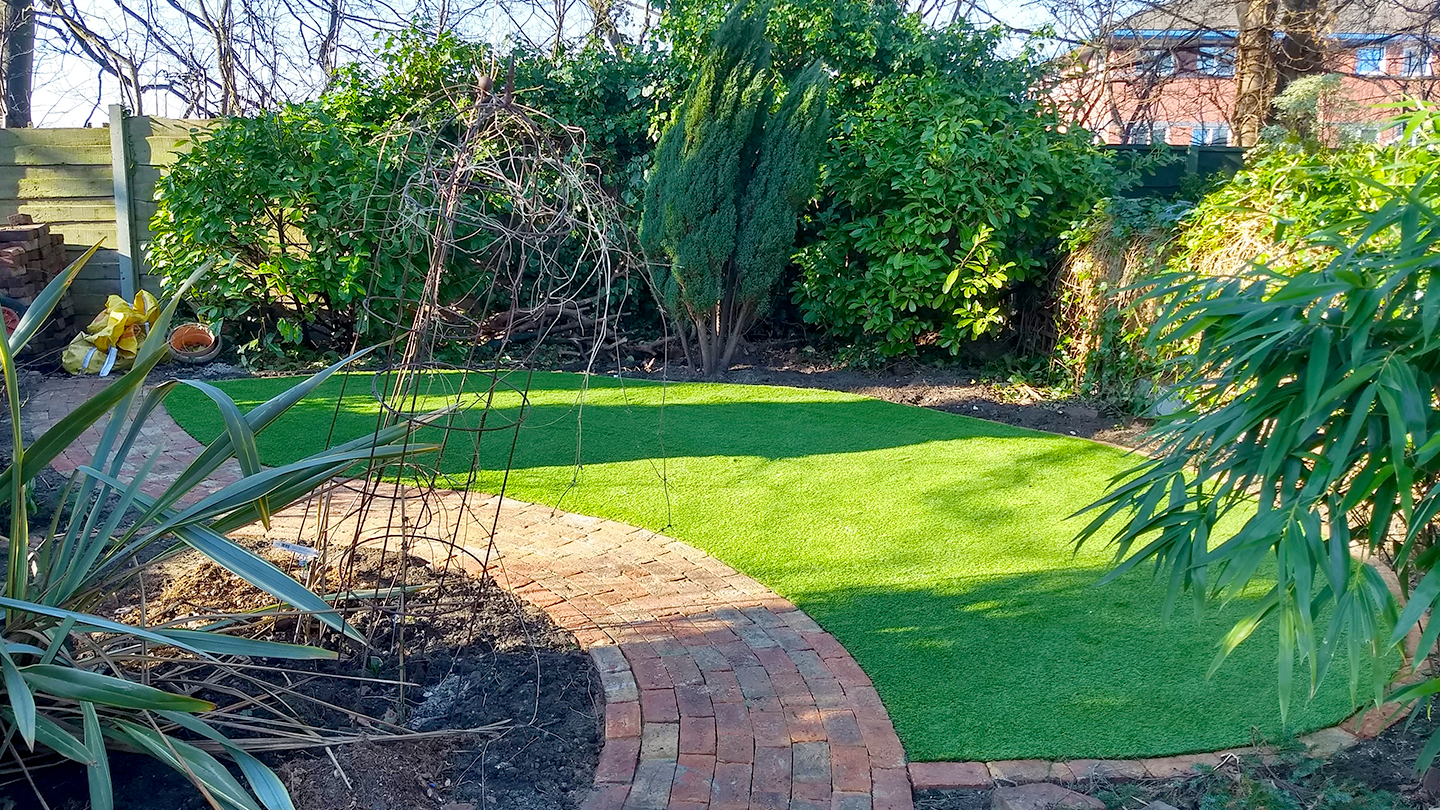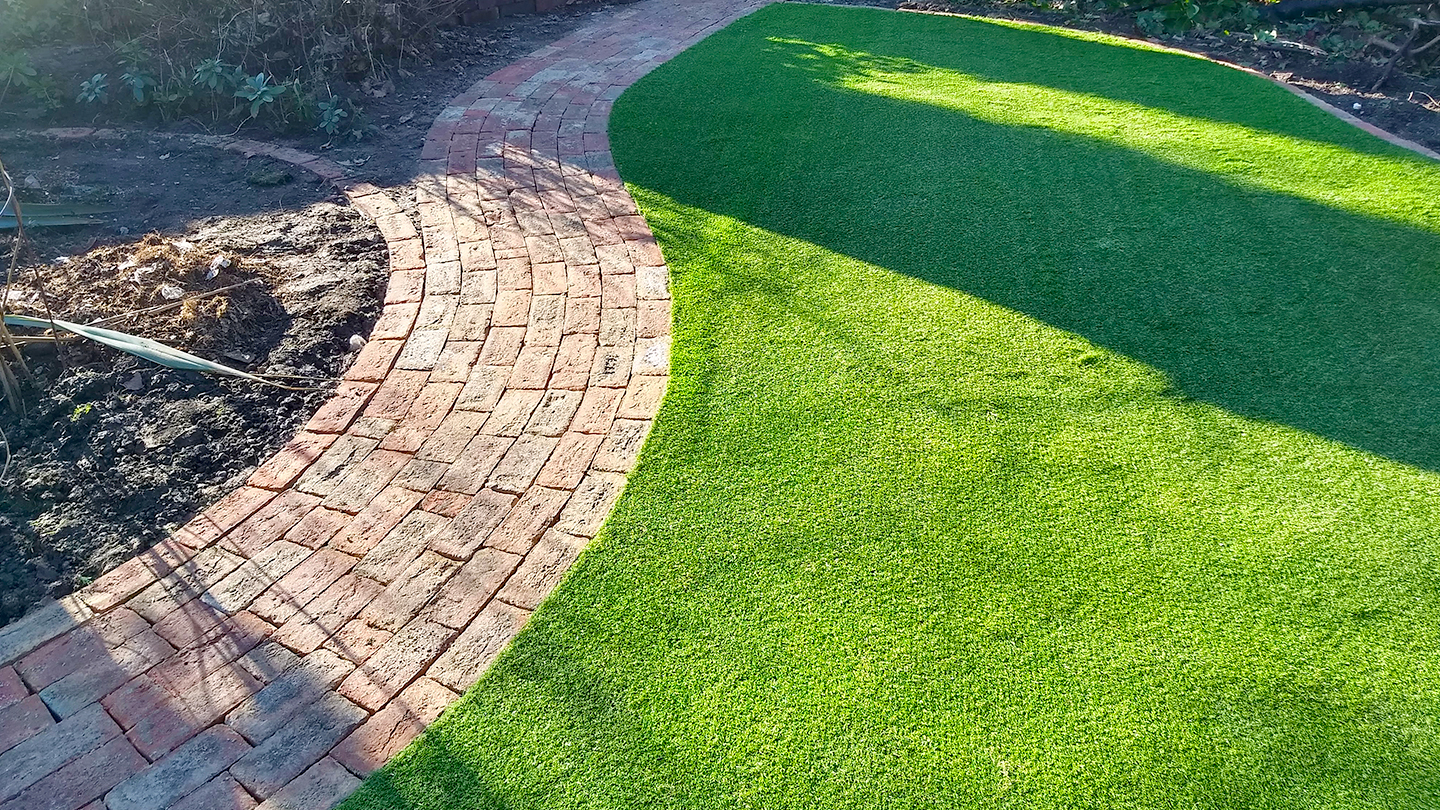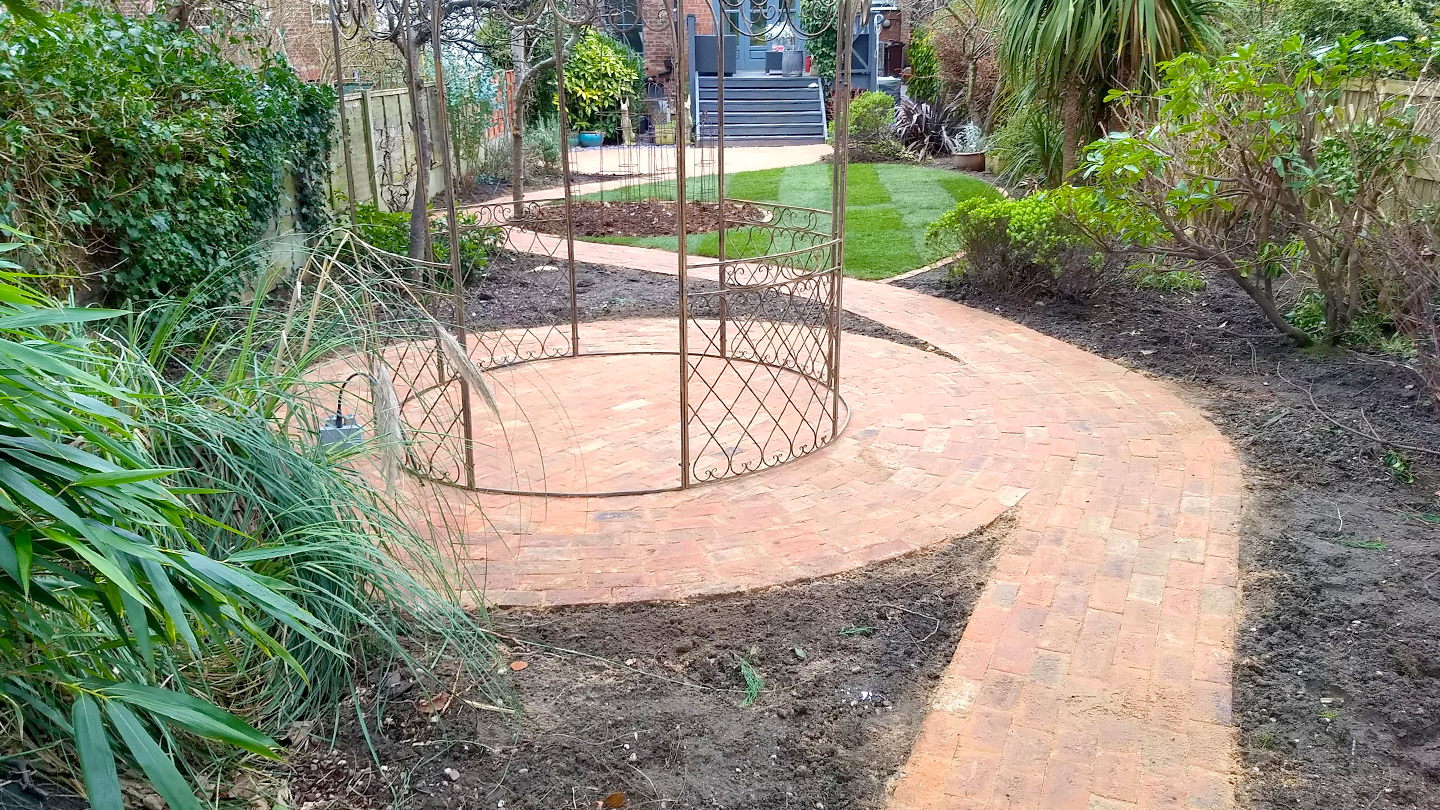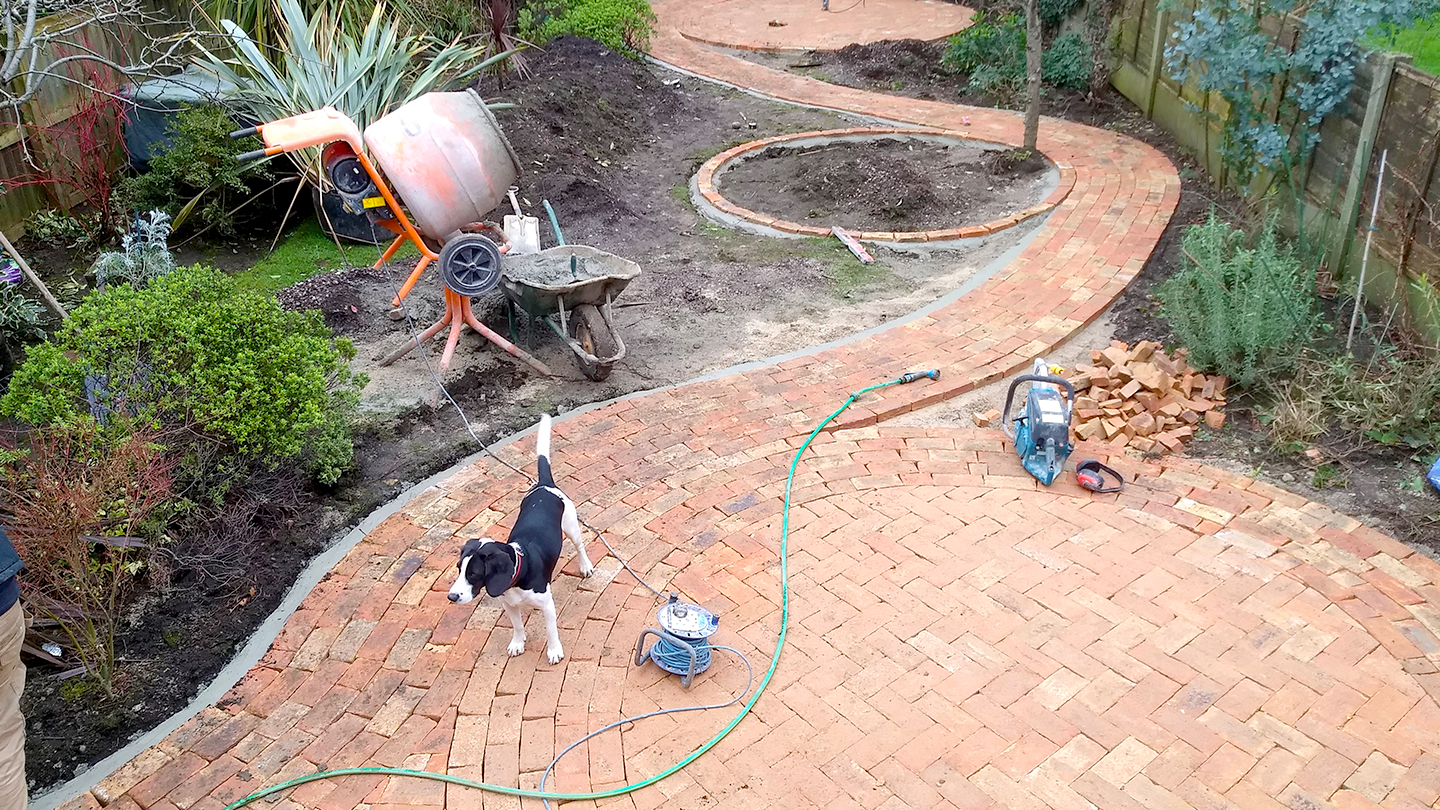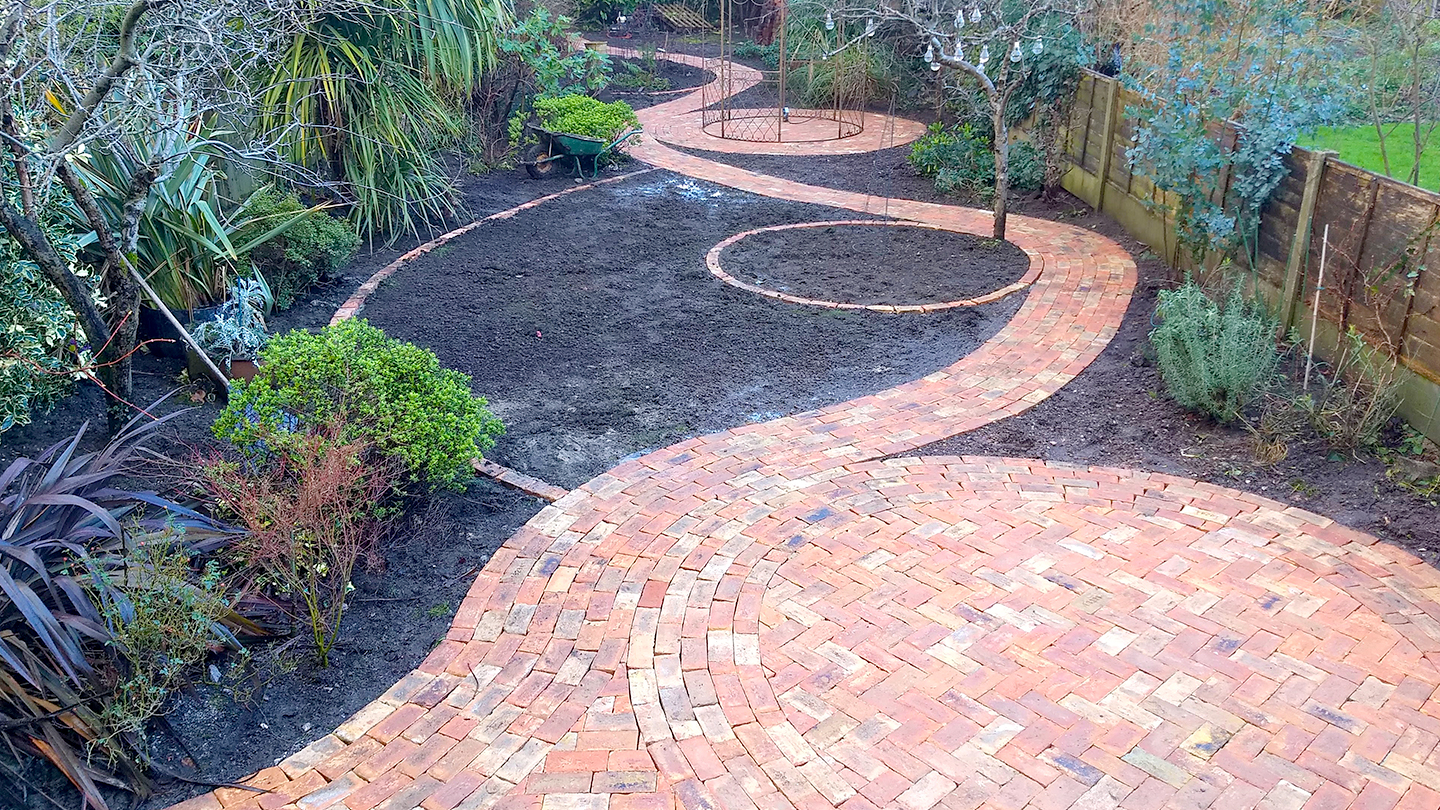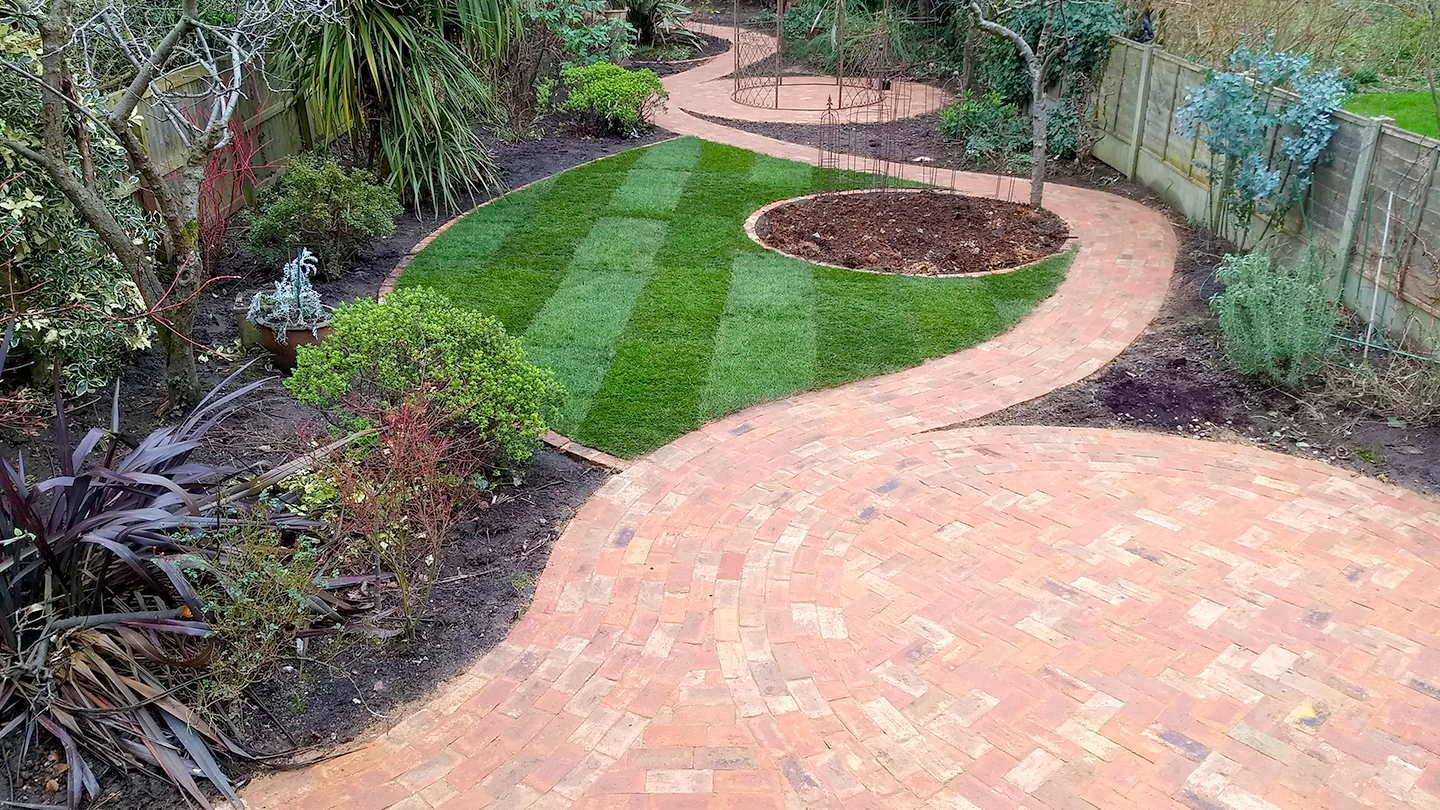 "No occupation is so delightful to me as the culture of the earth, and no culture comparable to that of the garden.

Thomas Jefferson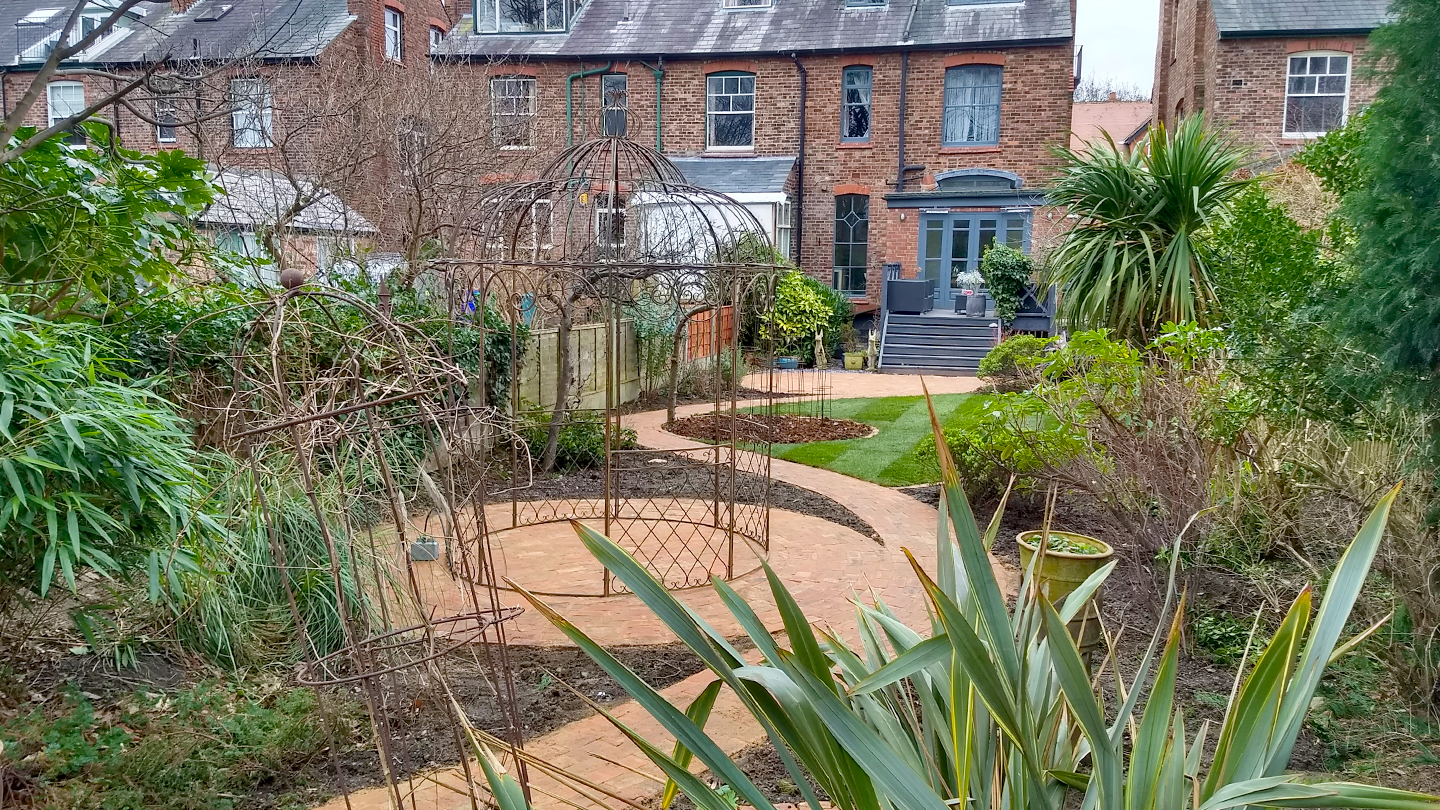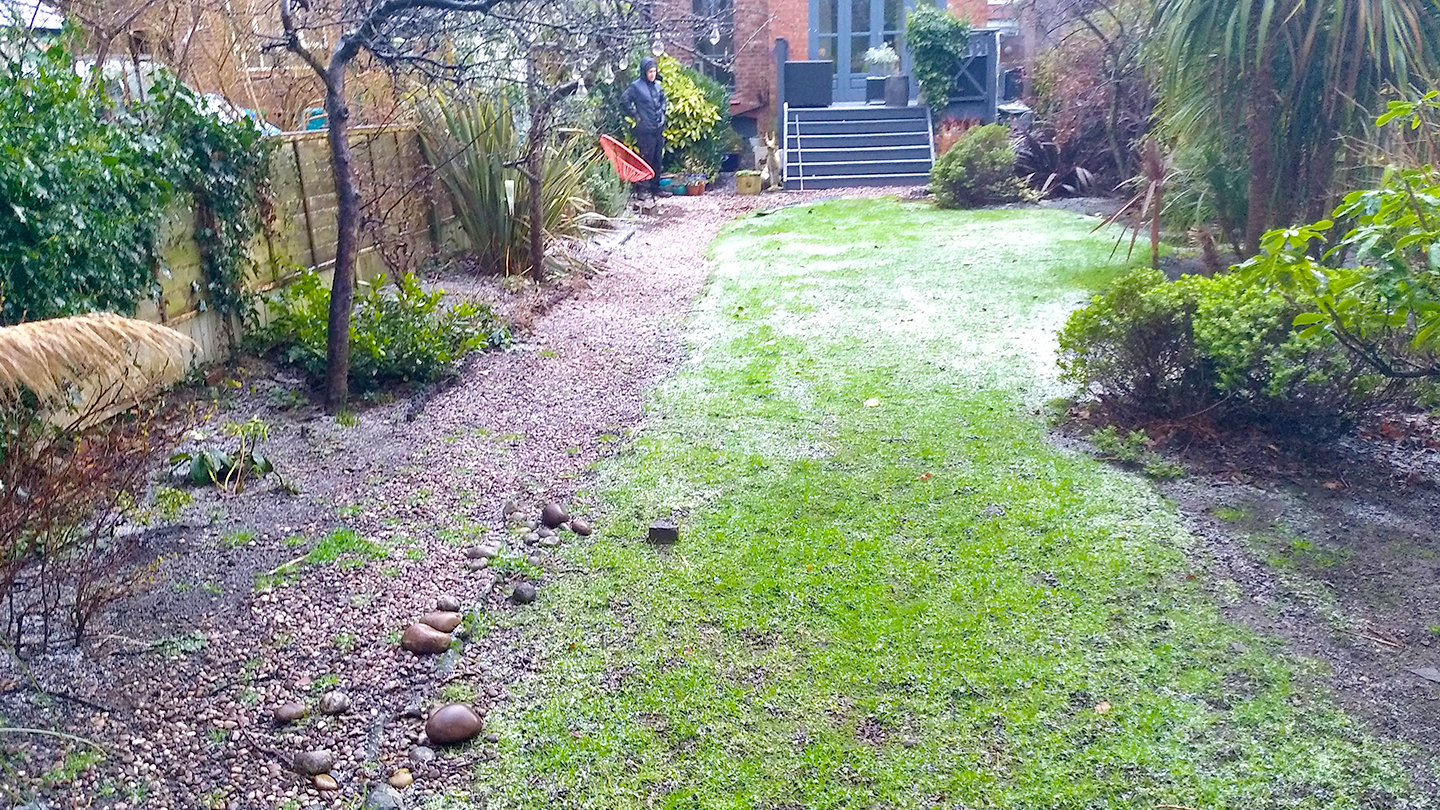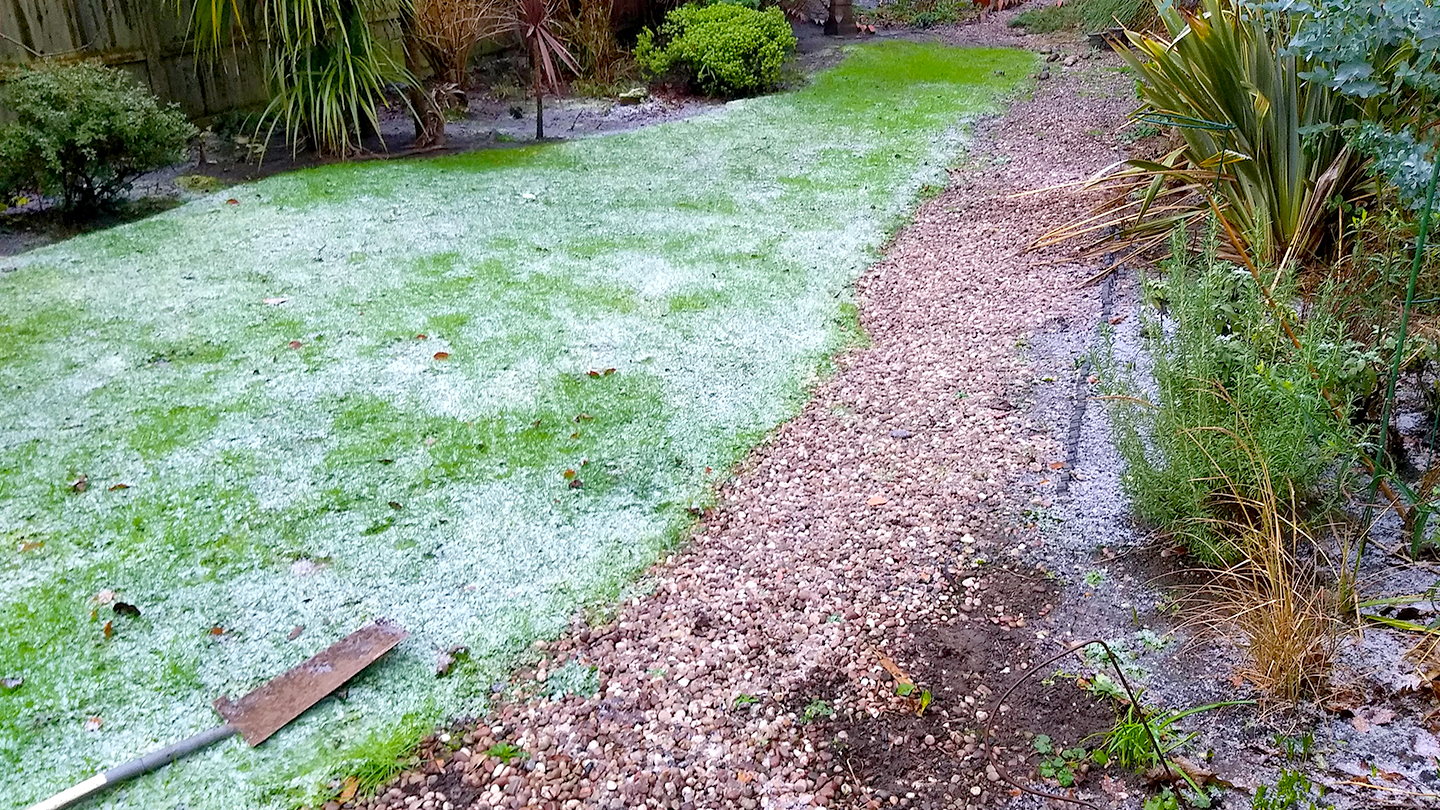 Does your garden need landscaping?  Don't hesitate to reach out!
Contact us to arrange a time and date for a free detailed quote…